Biography
I'm a 38 years old French photographer based in Paris and native of Brittany (Bretagne).
Passion for photography has grown steadily when I was traveling all around the world trying to capture every unforgettable experience he met on my way with a view to collect and share them. I endeavor to enhance each shot to make it unique. For me, Photography is a great way to capture the light of an evasive present time always running away from us. Like Photography, which is in a crossroad of Art and Technique, I'm also drawing since early childhood and have an electrical engineering academic background.
I really started to make photo when I was backpacking around Australia in 2003. At that time I had one of the first digital camera with 2 Mega pixels (It was a Kodak). I also wrote a diary at that time and when I came back to France, I did what is called now a blog! but at this ancient time, Google was a baby and it was considered a waste of time. Then, I started to work in the video game industry and my passion for photography remains just a hobby when I was traveling.
I turned into professional photography randomly early 2012 when Airbnb found me on Flickr and hired him to shoot thousands of host properties all around the world.
Today, I am a travel photographer specialized in destinations and luxury hotels. I am  also an influent travel photographers on social media with about 270,000 followers cumulated (best travel influencer to follow on Instagram according Harper's Bazaar).
Publications and Interviews
My work has been featured in several magazines print, web and also TV worldwide such as National Geographic Viaje (December 2018), M6 info (December 2017), Harper's Bazaar (April 2017 and January 2018), Luxuo (July 2018), Passion Passport (September 2017), The Daily Telegraph (August 2017), Colossal (February 2016), Astana Times (August 2017), 360info.kz (August 2017), France.fr (March 2014), Le Dauphiné (March 2014).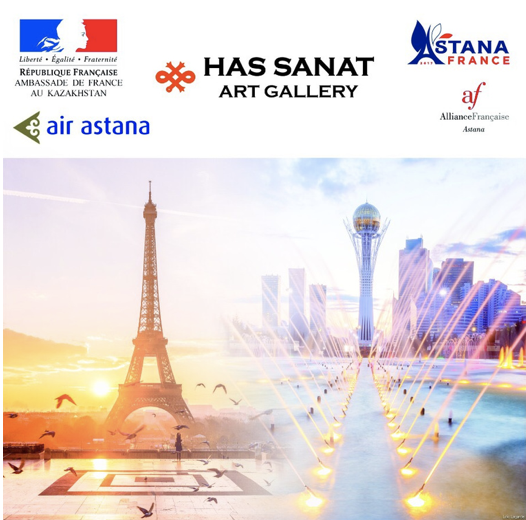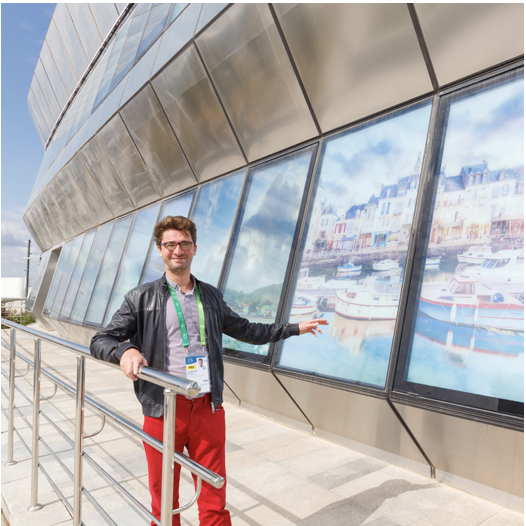 2017 – "Paris-Astana" at Has Sanat Art Gallery, Astana Kazakhstan
July 13 – August 04, 2017, Astana, Kazakhstan
Click here to see the photos
Press Release:
June 10 – Sept 10, 2017, Astana, Kazakhstan
Click here to see the photos
Hotels and Resorts
Raffles Singapore
Groupe Pearl Beach Resort Polynésie
Bellagio – Las Vegas
Keio Plaza Hotel Tokyo
Loews Regency – San Francisco
Rixos Hotels (Astana)
Ritz-Carlton (Almaty)
Meridien Bangkok
Hôtel du Palais – Biarritz

Anantara Chiang Mai Resort

Aria Hotels (Budapest, Prague)

Sofitel (London, Strasbourg)

Cheval Residences (London)

Groupe Montagnettes (Savoie)

La Bretesche Relais & Châteaux

Raffles – Le Royal Monceau Paris
International Destinations
Japan National Tourism Board

Sri Lanka Tourism board

Wonderful Indonesia

Seoul Government

Myanmar Tourism Marketing

Seychelles Tourism Board

I Feel Slovenia

Catalunya

Wakayama

Polish Tourist Organisation

Visit London

Visit Manchester

Visit Denmark

Casa Batllo

Sud Tirol
French Destinations
Tahiti Tourism

Sarthe Development

Semitour Périgord

Fontevraud
Château de Chenonceau
Val Thorens
Megeve
Puy du Fou
Tignes
Airlines & others
Japan Airlines
French Bee
Vueling
XL-Airways
Avis
Odakyu
Tobu
Costa Crociere
Brands
Huawei P20pro
Sony Alpha7RII
Meizu
Lowepro
Sandmarc
Le Slip Français
Txfy
Canon EOS 5D Mark III (Full Frame DSLR)
Canon G7X (with its waterproof case for underwater photography)
Drone DJI Mavic Pro 2
GoPro 6
Iphone X
Huawei P20pro
Lens
Canon EF 11-24mmf/4L (Ultra Wide Angle)
Canon EF 16-35f/2.8L II (Ultra Wide Angle)
Canon EF 24-70f/2.8L II (Standard Zoom)
Canon EF 24-105f/4L IS USM (Standard Zoom)
Canon EF 50mmF/1.4 (Fixed Lens)
Canon EF 70-200f/2.8L IS USM II (Telezoom Lens)
Canon EF 100-400f/4.5-5.6L IS USM (Telezoom Lens)
Other
Filters: LEE Filters, Haida ND Filters, Marumi Circular Polarizer
Tripod Manfrotto Befree
Flash Canon Speedlite 580EXII
Sandmarc Wide angle for iPhone X
Sandmarc Filters for DJI Mavic Pro + GoPro6