I had the chance to visit during one week in June 2018 one of the most remote and unknown part of Indonesia: Sumatra. 
Sumatra is one of the island belonging to Indonesia. This is the 7th biggest island in the world (twice bigger than the Great Britain) and probably also one of the wildest! Then, there is a lot to discover (wildlife, landscape and heritage) and there is no tourist! 
Highlight of my trip:
Orang-Utan in North Sumatra, near Medan
Lake Toba and the Batak culture
Belitung Island, the Seychelles of Indonesia
Part 1 – North Sumatra – Wildlife around Medan
Orang-Utan in Bukit Lavang
This part of the Island is very wild and the road is bad and bumpy: you need more than 3h to do less than 100km! but this is the price to pay if you want to meet the Orang-Utan in its jungle!
For wildlife photography, I'm using a tele-zoom lens 70-200mm f/2.8 to stay far enough to the animal and get nice portrait with bokeh. As the Orang-Utan is moving in the dark jungle where the ray of light doesn't cross the sky of trees, I shoot high ISO and high shutter speed… and it's not easy to capture the right moment.
Elephant washing in Tangkahan
Elephant washing is not unique and we can do it elsewhere in Asia but in this place Elephants seem to be well treated: we can notice it by their behavior and their good physical health condition. This is a nice experience to wash the Elephants because we can really feel they enjoy it.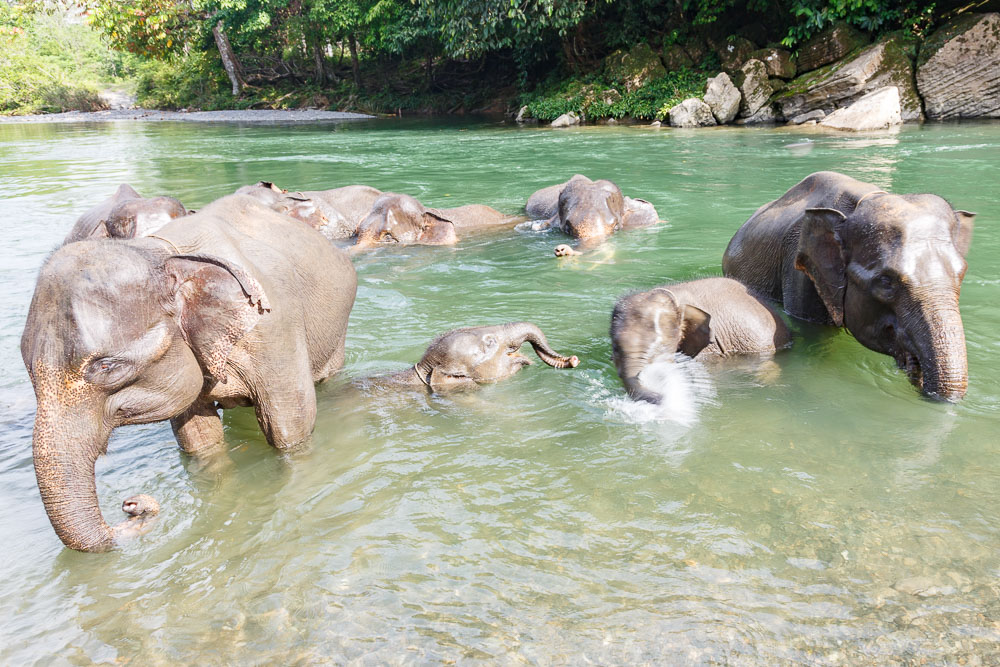 Part 2 – Lake Toba and the Batak Culture
Lake Toba is the biggest caldeira lake in the World and in the middle the island of Samosir is the same size as the Singapore Island! 
In Samosir Island you can meet the Bataks! A 6 million people ethnic group who used to practice ritual cannibalism and who is now mostly Christian Protestant. They have a simple word to say "hello", "how are you", "thank you", "welcome" : "Horas!" 🙂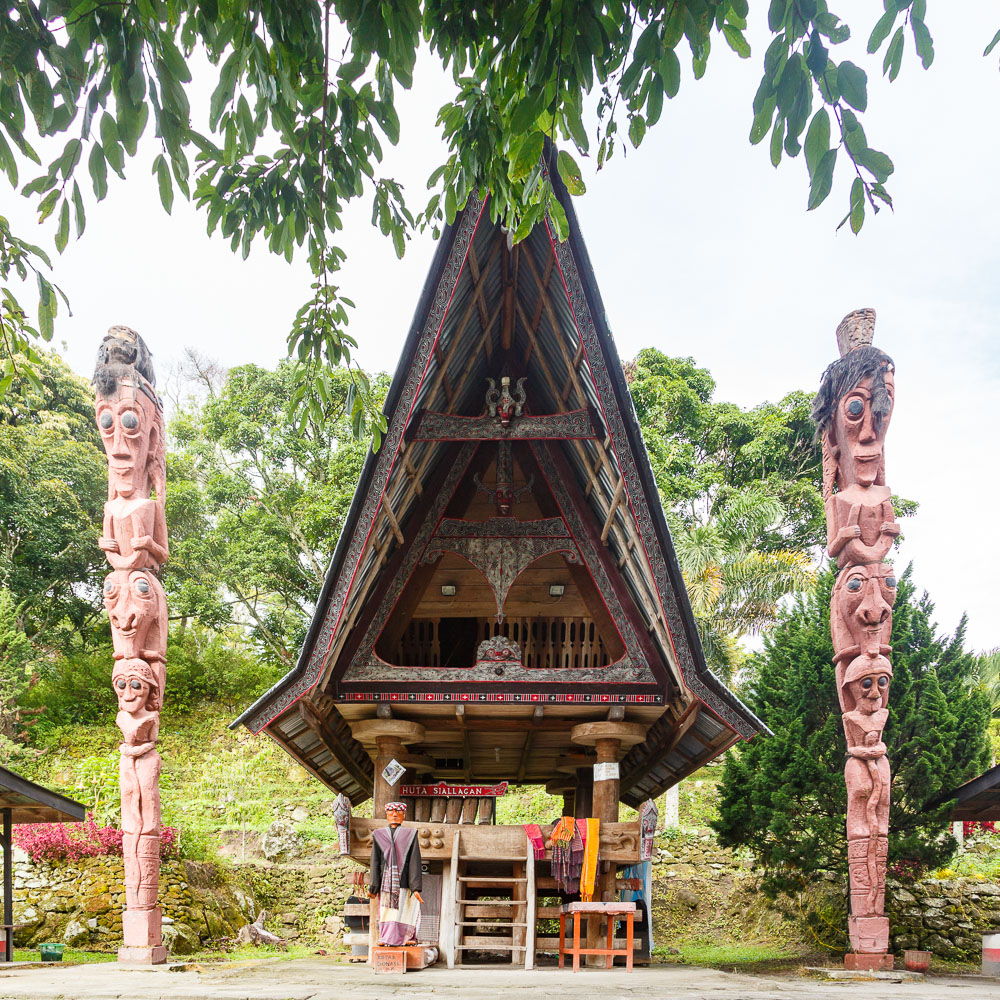 Part 3 – Belitung Island
Belitung is a new undiscovered paradise on Earth: this island is the same size as Lombok, 1h flight from Jakarta, looks like the Seychelles and there is no western tourist at all! The real dreamy island! 
On the other hand, Belitung is still very wild so you will not find a lot of big resorts like in Bali. Even if there is a lot to see underwater, you will not find any scuba diving center yet. This island is potentially "a new Bali" in the future.
The aerial photos have been taken with my drone DJI Mavic Pro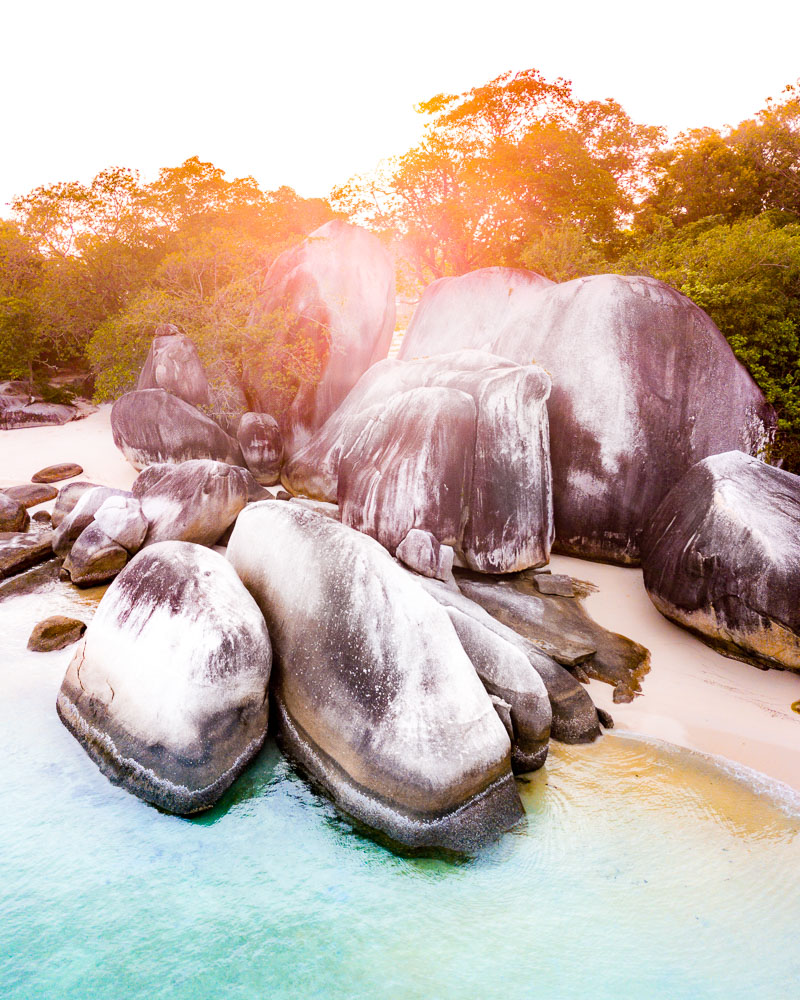 Underwater experience in Belitung
I've only done snorkeling in Belitung since there is not scuba diving center yet but we can nice corals and fishes since it's not full of divers yet!
the sea snake on the photo has a venom 100 times more powerful than a cobra but hopefully it's not agressive!
Underwater photography with Canon G7-X + Waterproof case
Tarsier, the most tiny monkey in the world
In Belitung you can also meet the Tarsier, the very tiny monkey! (smaller than a hand). Tarsier is not particular to Belitung.  Indeed it can be seen in different islands of South East Asia. I have already seen some in Bohol, Philippines. Anyway, if you come to Belitung, it's a must see!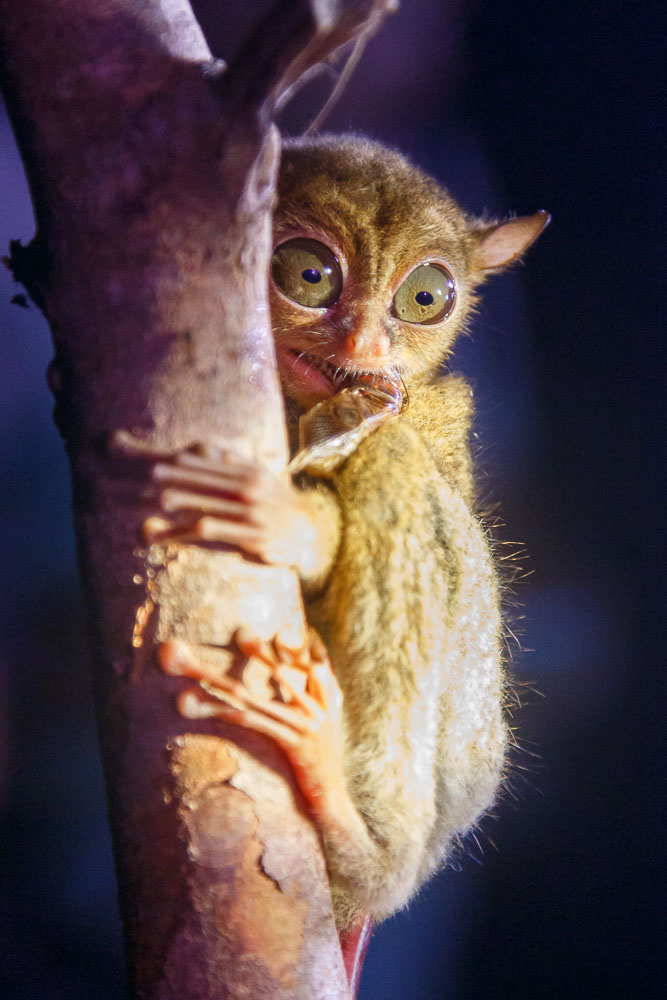 Let's finish the tour in Belitung with a sunset on the mangrove (full of salty water crocodiles)
Part 4: Jakarta
I haven't got so much time to visit the Capital of Indonesia.