Presentation of the castles of Augustusburg and Falkenlust
The castles of Augustusburg and Falkenlust are located in Brühl. It is a small town of 45,000 inhabitants located between Cologne and Bonn. It has been a UNESCO World Heritage Site since 1984 and was built in the 18th century for the Elector and Archbishop of Cologne. Furthermore, Brühl is the birthplace of the painter Max Ernst, naturalized French.
The staircase of the Augustusburg castle is one of the most beautiful surprises of my trip.
Augustusburg Castle
Augustusburg Castle is majestic from the outside with its gardens, but it is especially its interior that will leave you speechless. Its staircase in the entrance hall was once used for horse-drawn carriages. It is quite simply one of the most beautiful and impressive I have ever seen in my life. Indeed, it reminds me of the Great Staircase of the Hermitage in St. Petersburg. Its style is baroque-rococo.
Unfortunately, it is not possible to take pictures of it during guided tours. I had the chance to do it as part of my photo report for UNESCO.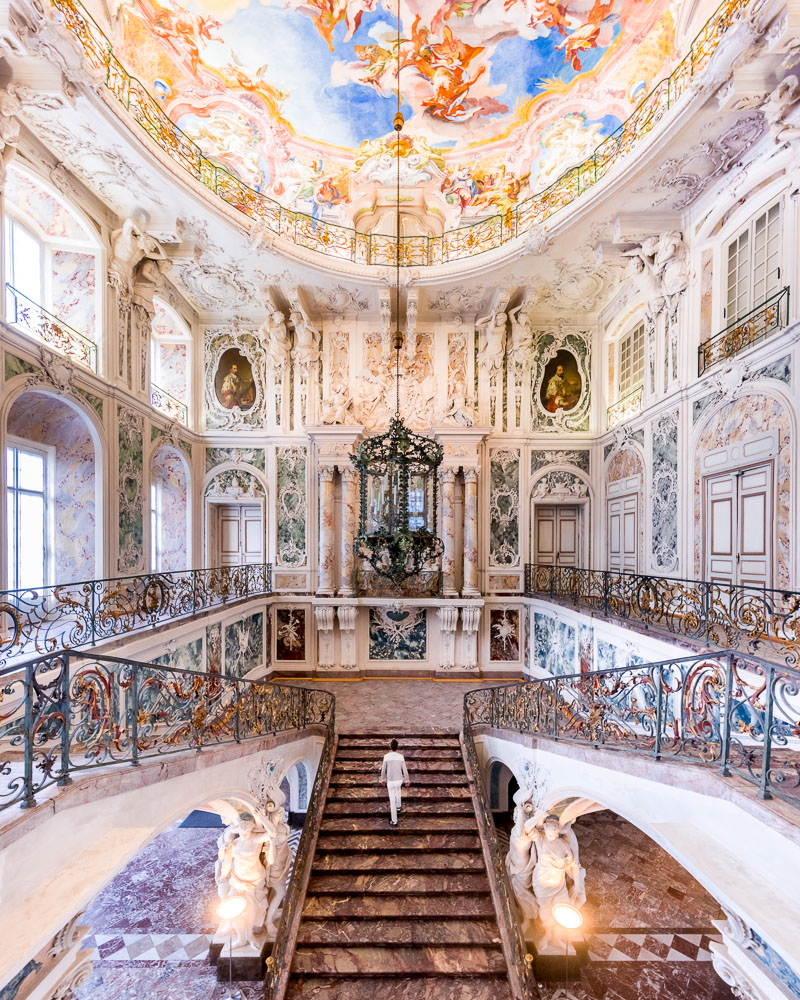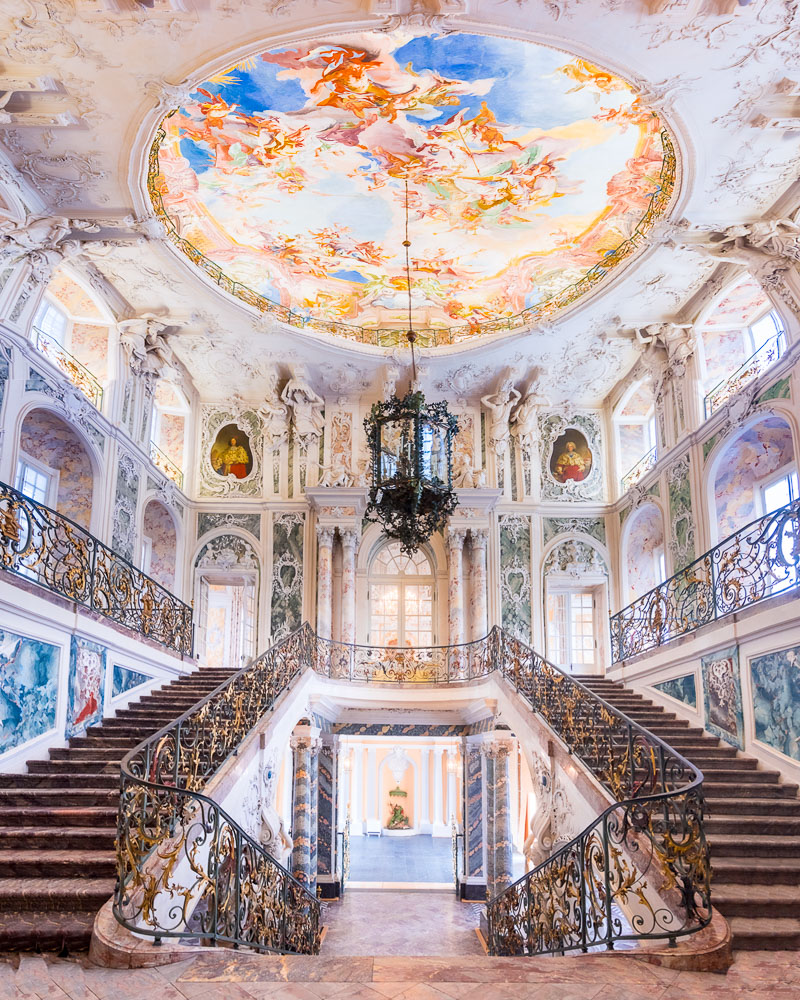 Falkenlust Castle
The smaller and more intimate Falkenlust Castle is located on the other side of the park, about 2km from Augustusburg Castle. It was built so that the Elector could indulge in his passion: falcon hunting. This castle is more intimate.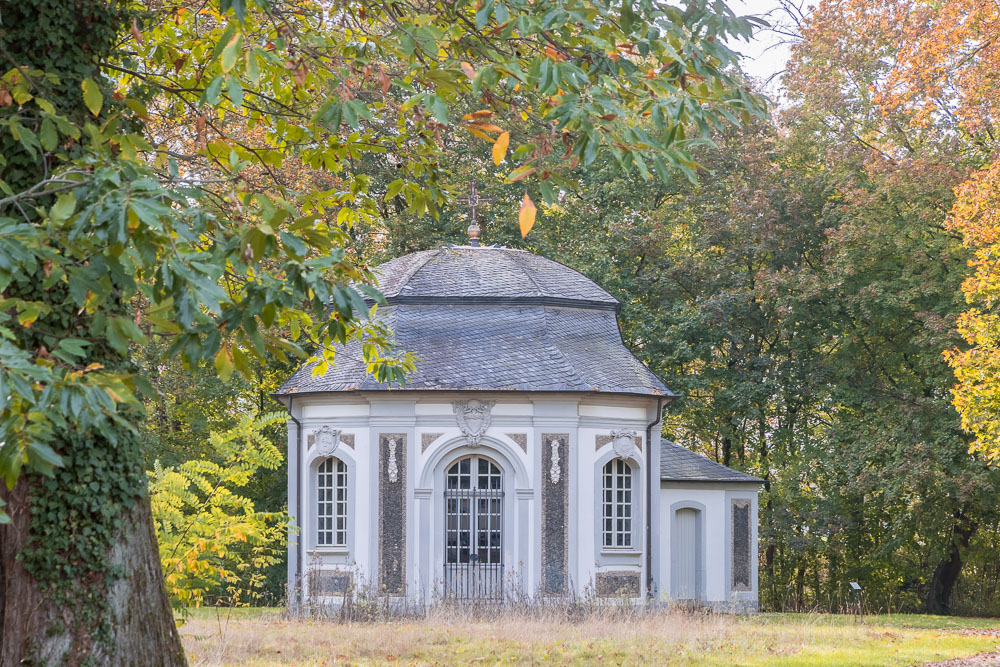 Photo Tips
Best times to take pictures
At the end of the day: the park of Augustusburg Castle takes on golden colors.
In the evening before the closing of the castle with the night lighting.

Disclaimer : It is forbidden to photograph the interior of the castles (and therefore a fortiori the grand staircase). I was able to take pictures for my report with the necessary authorizations. As these are guided tours, you can inquire about prior authorizations in advance.