Potsdam's Palace and Park Sans-Souci are located about 20 kilometers from Berlin. The Palace Sans-Souci is a bit like the German Versailles! The complex of palaces and parks, covering 500 hectares and whose 150 buildings were built between 1730 and 1916, is part of the UNESCO World Heritage.
My photo report will focus on the most important palaces and in particular :
Sans-Souci Castle of Frederick II of Prussia, known as Frederick the Great
New Palace (Neuer Palais)
Orangery Castle
 I end with a small visit of Potsdam, the "Versailles" of Berlin.
Photograph the park and castle Sans-Souci and Potsdam
The castle Sans-Souci
The palace or castle Sans-Souci is intimately linked to King Frederick II of Prussia, known as Frederick the Great, one of the most important historical figures in Germany. He built the palace of Sans-Souci in the middle of the 18th century as his summer residence.
The name "Sans-Souci" comes from the fact that Frederick II of Prussia was very Francophile (French was the international language of the European courts at that time). In any case, he hoped to have no more worries once he settled in his palace!
Voltaire, a great friend of Frederic II of Prussia, stayed at the palace of Sans-Soucis for a few years. His literary or artistic imprint is still present there.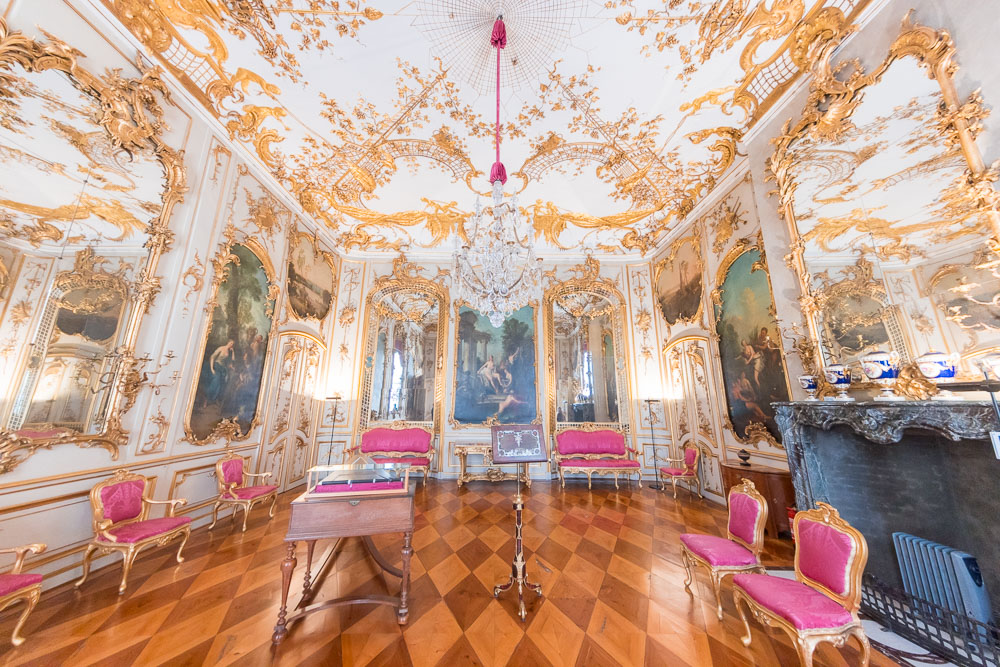 The New Palace
It is the largest building in the park of Sans-Souci. This palace was built by Frederick II for official purposes of representation.
For the record, it is here that Stanley Kubrick shot Barry Lyndon's scene with the largest aperture photographic lens ever built (f/0.7).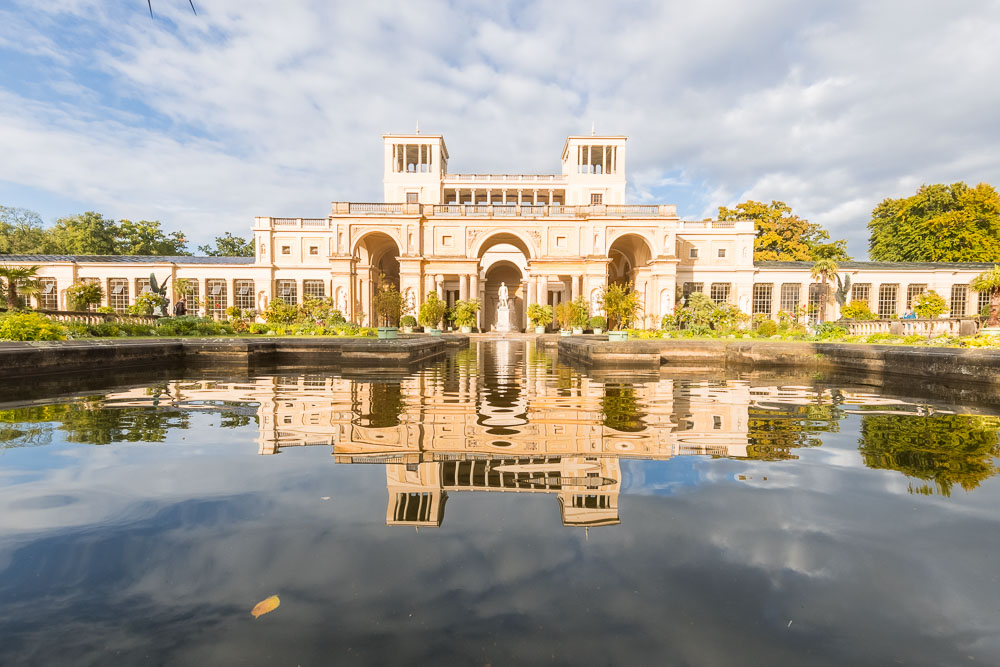 The Orangery Castle
The Orangery Castle is reminiscent of the architecture of Italian palaces. It was erected by Frederick William IV. It is the last palace built in the park of Sans-Souci. The atmosphere that reigns there is surprising. One really has the impression to be in Italy whereas one is in East Germany!
Potsdam
Potsdam is a small city on the outskirts of Berlin, like Versailles for Paris. It is the symbol of the military power of the emerging Prussia under Frederick the Great. The Arc de Triomphe at the entrance of the city bears witness to this past. Indeed, it celebrates the "victory" of the Prussian troops during the Seven Years War.
Photo Tips
Best times to take pictures
The early morning before the opening of the castles: this is definitely the best time because the light is beautiful and the crowd of tourists has not yet arrived. You will only come across a few joggers. I was able to take the stairs of the palace of Sans-Souci empty at 8:00 am!
The rest of the day is conducive to sightseeing, especially inside the palaces.
Photo material to take
Objectives: the perspectives are impressive to capture with the telephoto lens. For interiors, the wide angle is always useful.
Drone: forbidden even for my report.
Spotlights to photograph in Sans-Souci
View of the Sans-Souci palace when arriving from the wooded alley (as on the picture)
Views overlooking the New Palace and the Orangery, as well as the Observatory