Chūbu and the Japanese Alps
Chubu is the region of Central Japan between Tokyo area and Kansai (Osaka area). This region is the largest part of Honshū and this is where there is the Japanese Alps.
There are many iconic spots to visit and shoot in this part of Japan: Shirakawago, Matsumoto, Nagano area, Narai Juku
Shirakawago World Heritage Village 
I start with Shirakawa-go, UNESCO World Heritage village, the jewel of Central Japan. This is probably one of my best spot I have ever visited in Japan! Not easy to go there but definitely worth visiting. A paradise for photographers also especially in winter with the snow.
I also remember to have eaten one of the best udon ever in Shirakawa-go (you can see it in photo).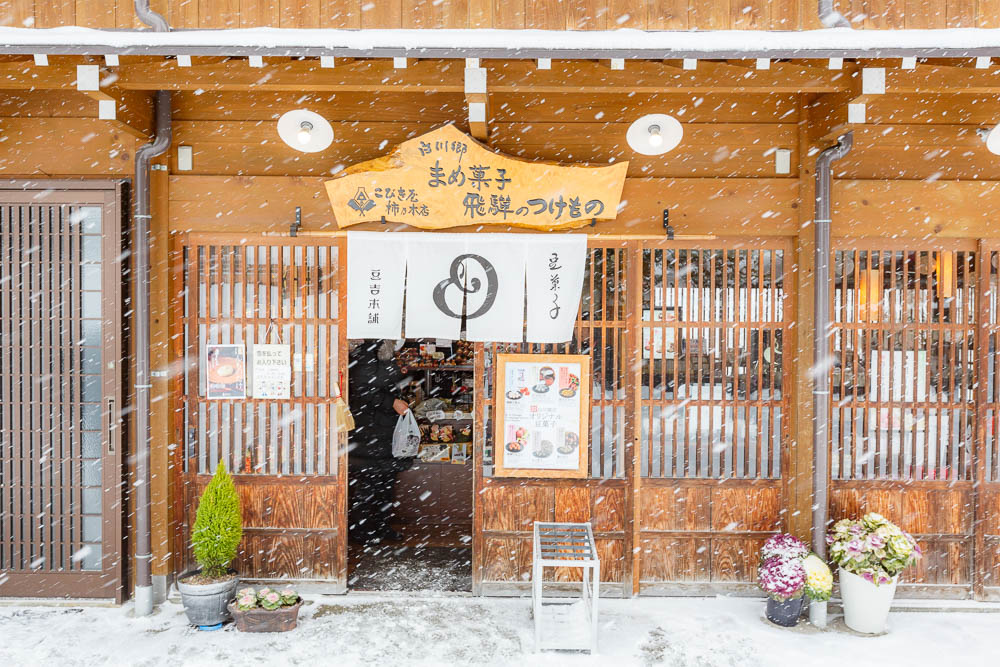 Nagano area
Only 2h from Tokyo by Shinkansen, Nagano the main city is the perfect place to start the exploration of the region.
Jigokudani
This is the famous spot to see the Japanese Macaques enjoying the Onsens (hot springs). The best period to see them is obviously winter (from December to March) because it is cold and snowy outside and the monkeys stay into the hot spring to get warm. Also the contrast between the snow and the hot spring with the red face monkey is beautiful to capture.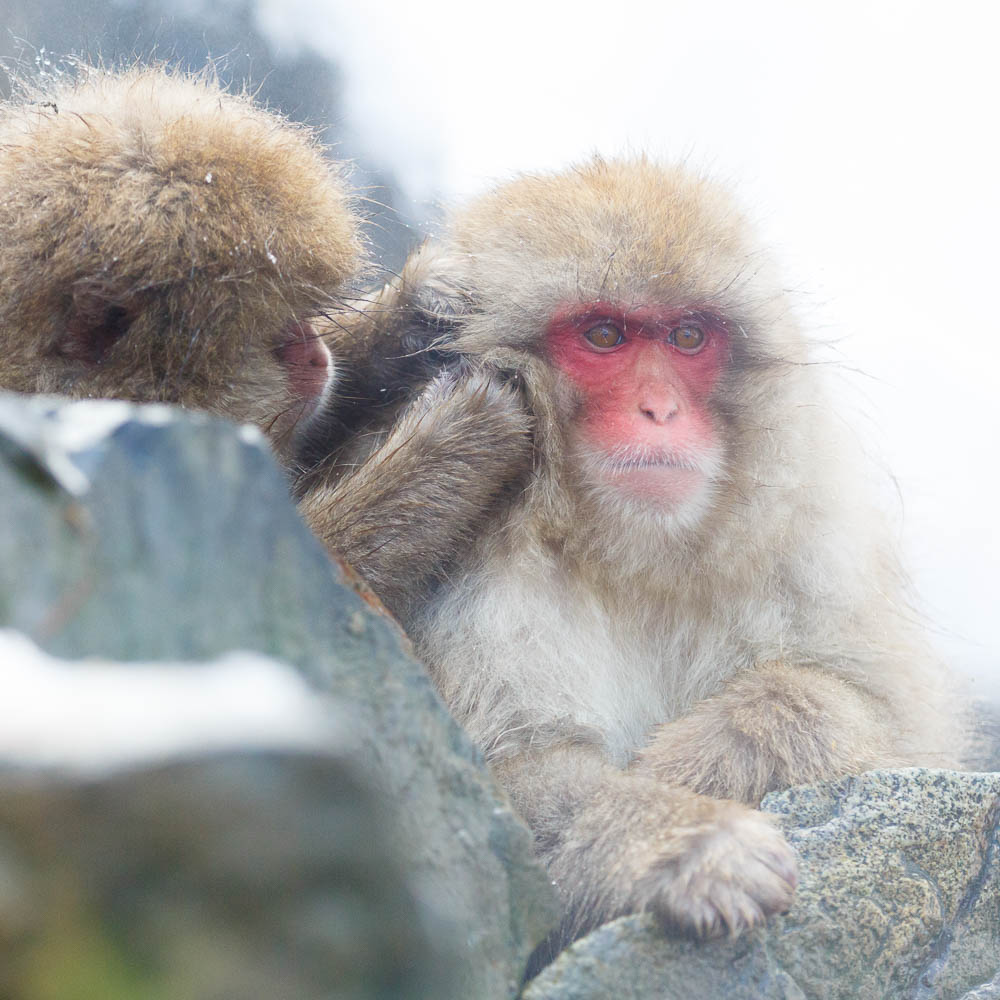 Iiyama, "Little Kyoto of Snow Country"
Iiyama is known for its ski resort easily accessible from Tokyo and Nagano. There is also an insolite Igloo village where it's possible to eat inside.
Matsumoto and Narai-juku
Matsumoto and its castle
Matsumoto is 3h by train from Tokyo. This is where you can see Matsumoto Castle. One of the most beautiful castle in Japan and probably the most photogenic one. I had the chance to go there during momiji in autumn and it was absolutely wonderful! I will try to go back to Matsumoto in winter also with the snow it should be also gorgeous.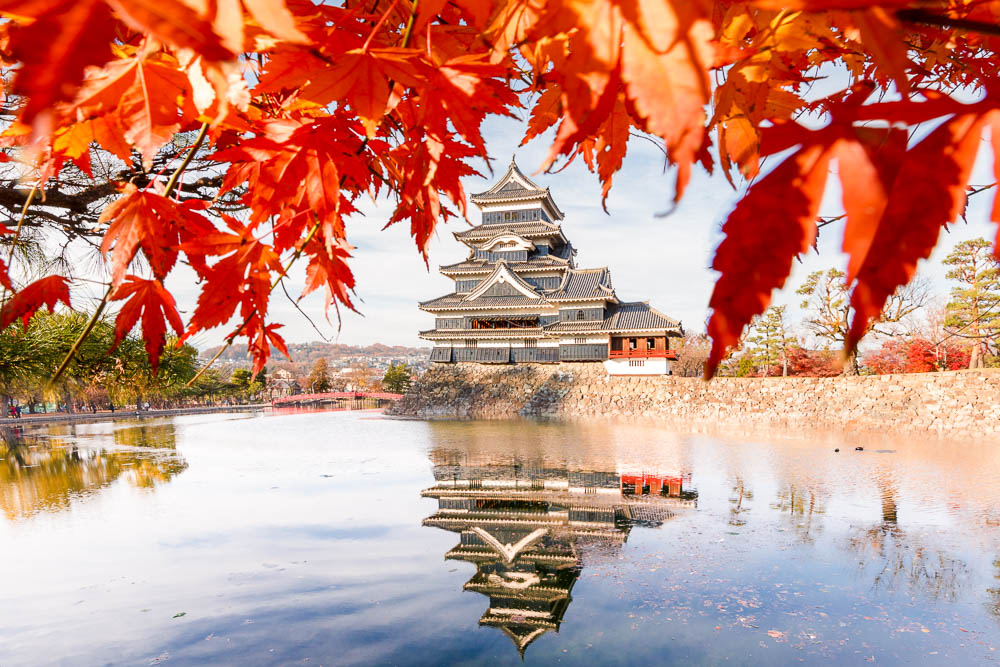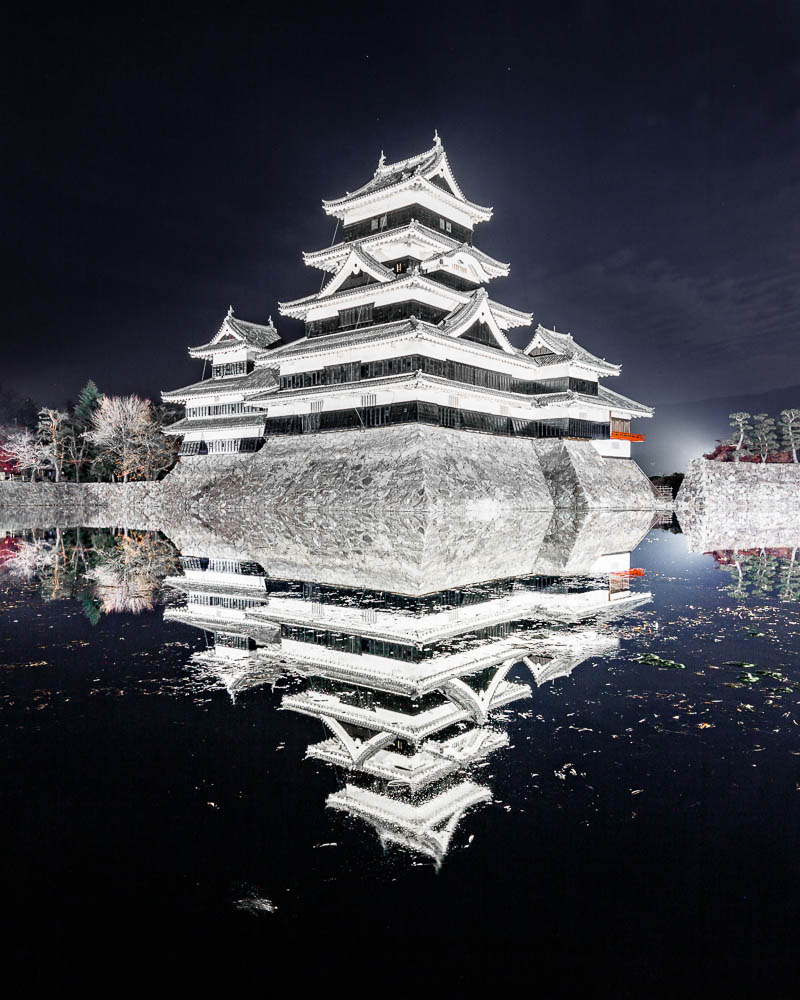 Narai-juku, into the authenticity of Central Japan
Narai-juku is a little picturesque village with a unique street in the middle center of Japan near Matsumoto.  This place is extremely small so don't expect spending too much time there. I came there very early morning to get the street empty so I don't know how it is during the day but I was told it's not very crowded since it's very remote. 
The funny story is that the only being I met in this place is a big macaque! (but it's actually not true because I met school children afterwards).
Don't expect to find many coffees, restaurants or hotels and ryokans there and this is probably why this place is unique and the atmosphere so authentic.