Shinjuku is for me the most iconic district in Tokyo when first time visiting the city. This is also one of the most crowdy area with the world's busiest train station in the World!
Shinjuku is wellknown for its busy business life, but also shopping and of course night life with Kabukicho the Redlight district of Tokyo.
Shinjuku is also the perfect place to stay if you come to Tokyo for the first time because  since this is the biggest train station in Tokyo (and the World), it is very convienent to get around from there.
How to get around
Getting around in Shinjuku can be difficult. The train station is huge with several levels and exits. Crossing it can be challenging.
Let's spilt it in 4 zones:
North-East Shinjuku: Kabukicho, the red night district of tokyo. Lot of night life: clubs, bars (Golden Gai), hostess bars. And also Omoide Yokocho just north exit of the Shinjuku train station
West Shinjuku: Nishi-shinjuku, the business district with all the towers. This is where you will find the Tokyo Prefecture Government Building, the Park Hyatt Hotel (Lost in Translation) and Keio Plaza Hotel
South Shinjuku: Southern Terrace, more quiet, shopping (Takashiyama), Bus Terminal, to Yoyogi Park
East Shinjuku: Shinjuku-Gyoen park, more residential area, fancy restaurants.
North Shinjuku
 Kabukicho
 Kabukicho is the "red light district" of Tokyo, where busy and dazzling at night. For me Kabukicho reminds me of "City Hunter" Shonen Manga. There are differents emblematic interesting photos spots in Kabukicho, mostly to be shot at night with the lights:
Kabukicho entrance gate
Godzilla building and its view

The crossway on Yasukuni-dori

Robot Restaurant
Omoide Yokocho
Omoide Yokocho is a place with very small street full of Yakitori restaurants. It's a very tourist area but also emblematic.
The thing is to make photo of the streets with the atmosphere and people passing though framed with fake cherry blossom in Spring, momiji in Autumn and snow in Winter.

Kamagra Oral Jelly – Werkt het echt?
Kamagra Oral Jelly is weer een product dat niet is goedgekeurd door de U.S. Food and Drug Administration en kan net dezelfde gevaren met zich meebrengen als elk ander niet-goedgekeurd Viagra-achtig product. Kamagra verklaart dat hun Kamagra Oral Jelly een volledig natuurlijke, eetbare formule is die hyaluronzuur, sildenafil citraat en tretinoïne bevat. Deze ingrediënten zijn allemaal in verband gebracht met ten minste één geval van negatieve bijwerkingen bij ten minste één persoon; er zijn echter nog steeds mensen die dit product zonder problemen gebruiken. Het lijkt erop dat het bedrijf zich gewoon niets aantrekt van de schade die ze kunnen veroorzaken met hun product.
Het actieve bestanddeel in kamagra oral jelly lees dit is de selectieve serotonine heropname remmer of SSRI. Wanneer het samen met andere medicijnen wordt ingenomen, helpt het om de bloedtoevoer naar de penis te verminderen wanneer het lichaam een lage bloedtoevoer ervaart. Het gevolg is dat de penis in omvang toeneemt. Zodra dit gebeurt, helpen de stikstofmonoxideremmers om de bloedvaten te verwijden en de bloedstroom in en rond de penis te verbeteren.
West Shinjuku
Nishi-Shinjuku
This area is perfect to make architecture photography with many of the most impressive building in Tokyo. This is also the place where you will find the first Yodobashi Camera store in Tokyo!
The most remarkable buildings are:
Tokyo Metropolitan Government Building (2 towers)
Mode Gakuen Cocoon Tower (the egg)

Shinjuku Sompo Japan Building (Atari logo)

Park Hyatt Building (3 towers)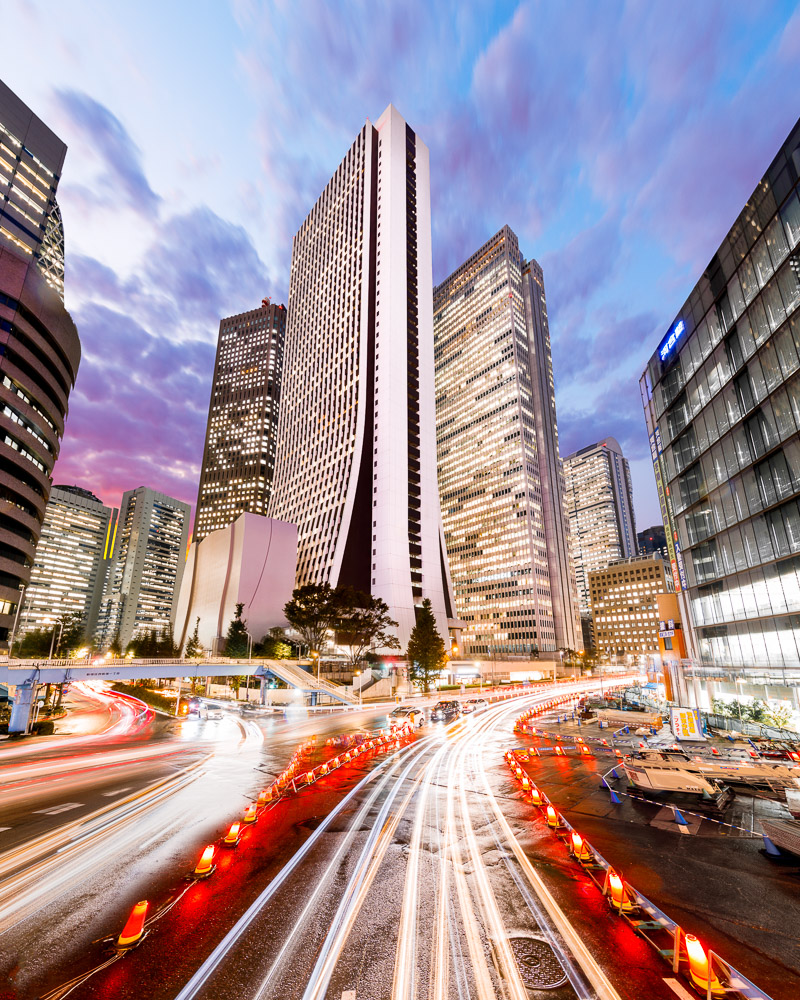 Tokyo Metropolitan Government Building
This is the City Hall of Tokyo. This building can be visited and the obversation deck is free to access. 
I think this building is interesting by its specific architecture and to be captured if you have a very wide angle lens. But the view from the obversation deck is not the most impressive in Tokyo.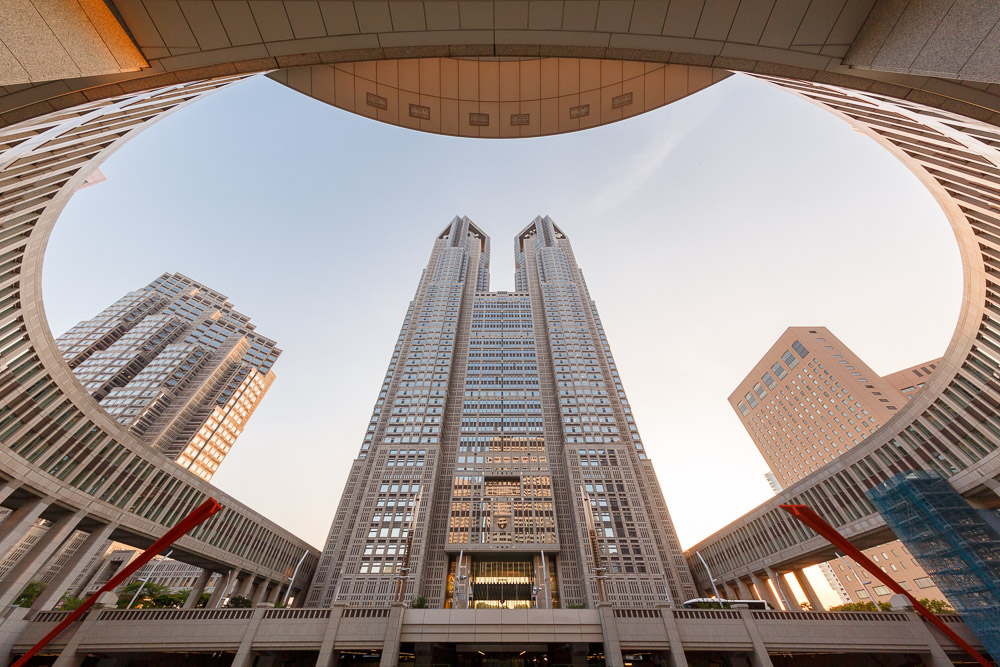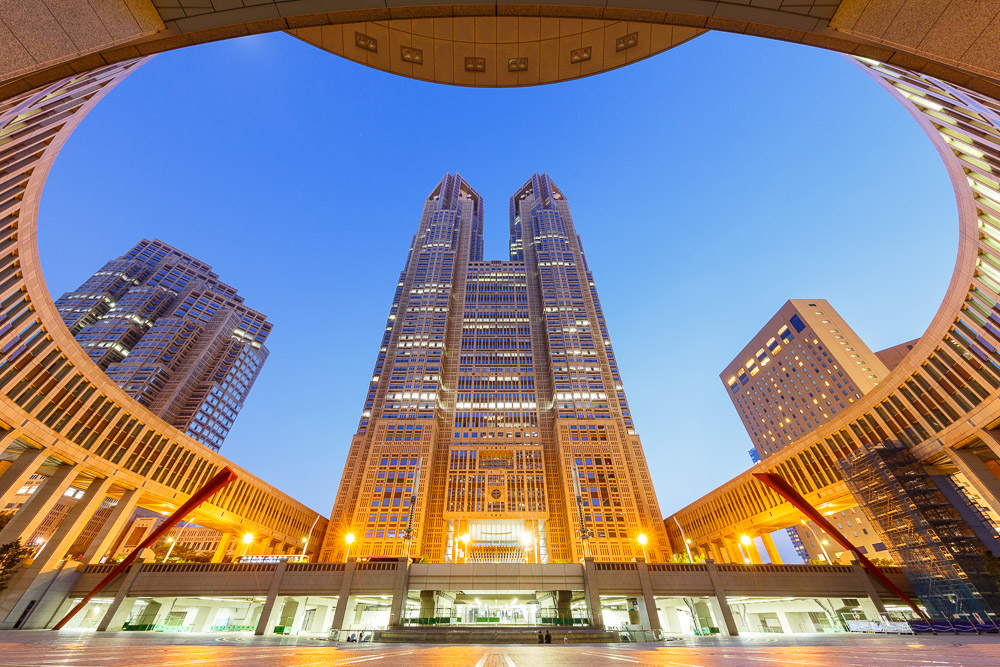 South Shinjuku
South Exit
South Shinjuku Exit is for me the most interesting one and the most convenient. This is where you will find:
Tourism information center
JR Pass office
Bus Terminal
Shinjuku Southern Terrace
This area gives a perfect look out to the train station. There are also decorations during Christmas time in Southern Terrace.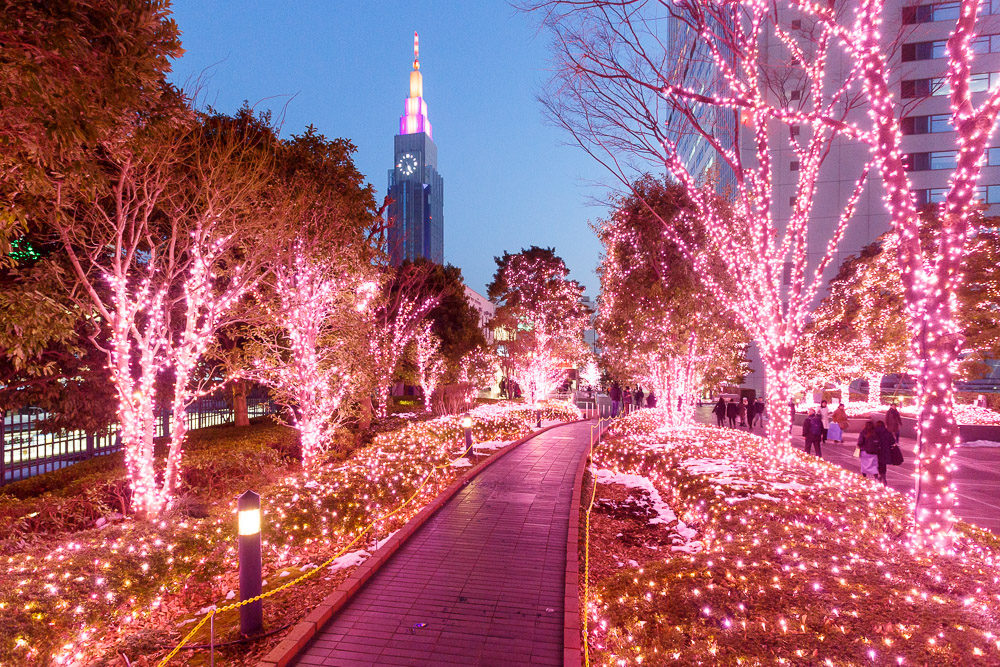 East Shinjuku
Shinjuku Gyoen
The green part of Shinjuku. This park cost 500 Yen but is interesting to visit especially during Cherry Blossom and Koyo seasons.