The industrial complex of the Zollverein coal mine, which was declared a UNESCO World Heritage Site in 2001, is located in the Ruhr industrial region. Dating back to 1847, it is one of the largest and oldest coal mines in Europe. It has the reputation of being also the most beautiful coal mine in the world.
It has been abandoned since 1986 and has now been converted into a gigantic cultural, event and leisure area. There is even a swimming pool and in winter a huge skating rink.
The symbolic significance of this mine is also very strong, as it represents the advent of the industrial revolution in Europe and the emergence of Germany as a nation and industrial power of the first order.
Photograph the Zollverein Complex
This site is actually a paradise for photographers, especially Urbex and Architecture. The site is generally freely accessible and open day and night! Some parts are restricted but can be visited with a guide.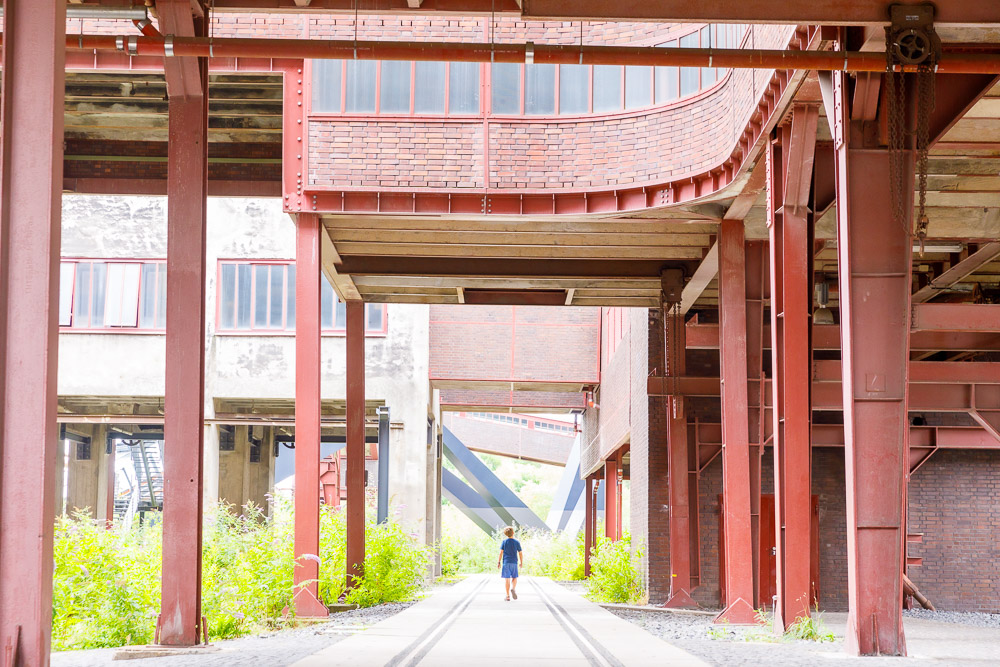 Guided tour of the Zollverein industrial complex
It is possible to visit the interior of the complex, which has been left in state with a guide. This visit can be very fun and informative, to be done with children!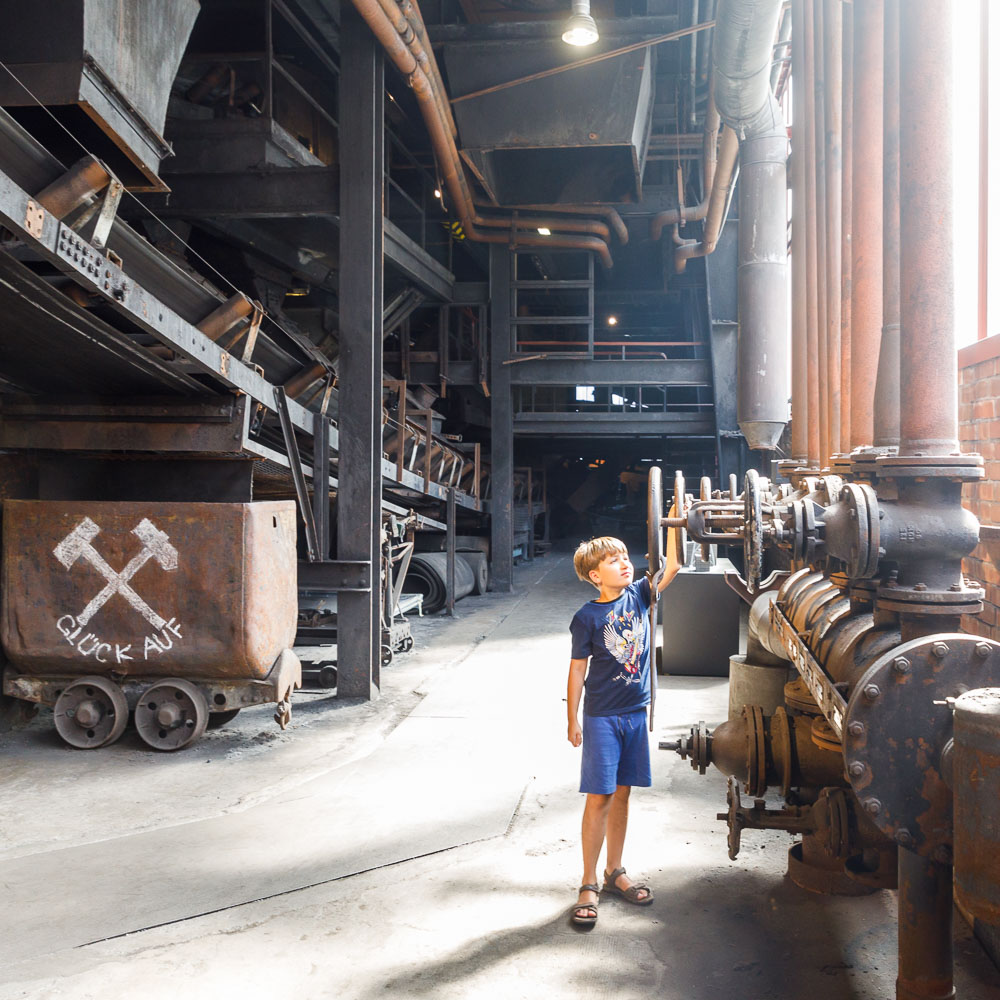 Red Dot Design Museum in Zollverein
A true exhibition of the evolution of design and creativity, the museum is well worth a visit. Technological innovations of the last 30 years are on display. As soon as you enter, you come face to face with a suspended 1994 Audi A8 model, the first car with an all-aluminum body. Further on, you will find a complete collection of Iphones from the first generation.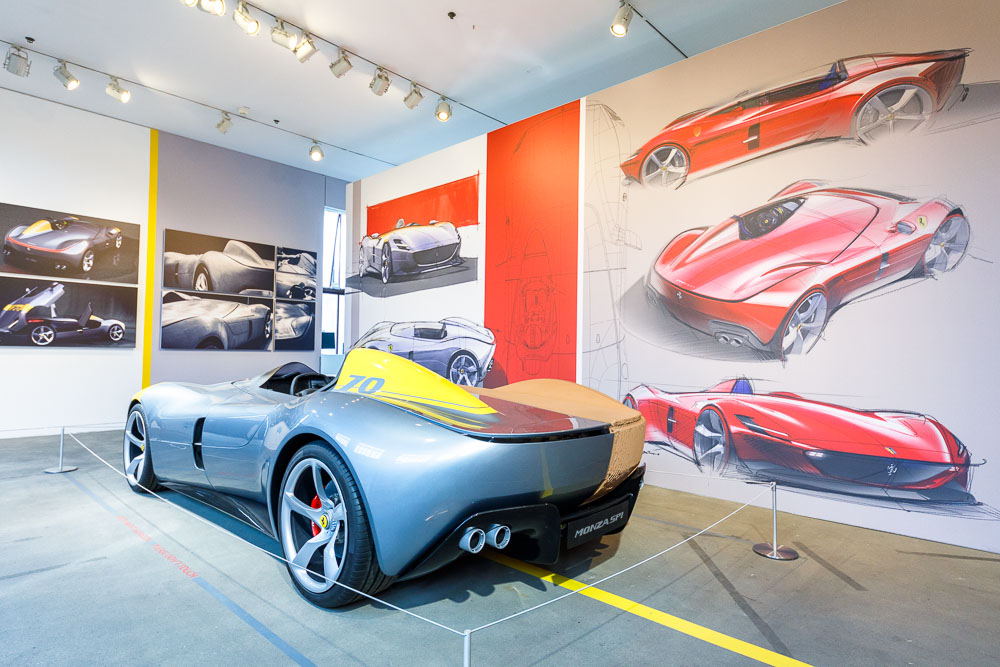 Photo Tips
Access
The site is accessible day and night.
Museums and exhibitions have opening and closing hours.
The interior spaces of the industrial complex are accessible only by guided tour.
Shooting
The Zollverein complex offers a wide range of possibilities
Which lenses to take? There are many different perspectives and the angles of view can be very different with a wide-angle lens or a telephoto lens. Both are in my opinion interesting to take with you.
What about flying over the site with a drone? It is forbidden to fly over the site with a drone. I was able to do it thanks to official authorizations from the Zollverein Complex.
The site is illuminated at night (especially the main buildings) and deserves a bit of attention.
In addition, the site is perfectly suited for urbex type photos with or without a model. 
To get there (from Paris)
Train: 4h30 direct (two per day), 5h30 for train change.
Car: 5h30
Plane (Düsseldorf): 1h15