I've been 10 times to Japan so far (from 2006 to now) and I always feel an intense need to go back. There are many reasons to go to Japan:
Japan is unique (culture, city, people, etc.)
Japan offers unlimited photography opportunities in every season (except may be summer)
Japan is probably the best place on the Earth to eat well, tasty and healthy
Quick Facts
Population: 126 Million
Capital: Tokyo (38 Million people living in the urban area) 
3rd Economy in the World
HDI: very high 0,909 (19th)
Currency: Yen (1€ = 125 Yen)
Flight from Europe: from 500€ Round-Trip

Best Periods to visit: April, November (but also Winter)
The map shows the different places I have visited in Japan so far… You can see that I still have a lot to discover!!!
You will find bellow photo reportages and articles regarding my different journeys in Japan. There are not very consistent since I've been traveling to Japan since 2006 and at this time I was only an amateur photographer and a tourist. I've also been to Japan for business purpose and with my family. Today, I'm coming back to Japan as a professional travel photographer. Therefore, some article are comprehensive reportage about a destination and some other only a gallery of photos I just want to share.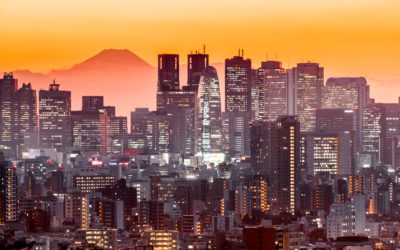 Kitanomaru park Full Bloom estimation time: Late March to Early AprilKitanomaru park is right next to the Imperial Palace in Chiyoda in the center of Tokyo.  This is probably one of the major sightseeing spot for Cherry Blossom in Tokyo. Then, if you are...
read more