The Garden Kingdom of Dessau-Wörlitz is a complex of parks and palaces near the cities of Dessau and Wörlitz, south of Berlin. This site has been on the UNESCO World Heritage List since 2000.
The gardens of Dessau-Wörlitz were laid out in the 18th century by the architect Friedrich Wilhelm von Erdmannsdorff at the request of Leopold III, Duke of Anhalt-Dessau, who was returning from a tour of Europe. He had been particularly inspired by the English and Italian gardens of the time.
In spite of the gloomy weather, the particularly beautiful autumn atmosphere gave the gardens back their bucolic charm.
More information on the website of the German Tourist Office: Garden Kingdom of Dessau-Wörlitz – Castles and Parks
Photograph the gardens of Dessau-Wörlitz
Wörlitz Castle
Built in 1773, this castle is the first building of neoclassical architecture in Germany. For the visit of its interior, a guided tour will be necessary.
Dessau-Wörlitz Gardens – Italian inspiration
To the east of the Wörlitz park is a group of Italian-inspired buildings.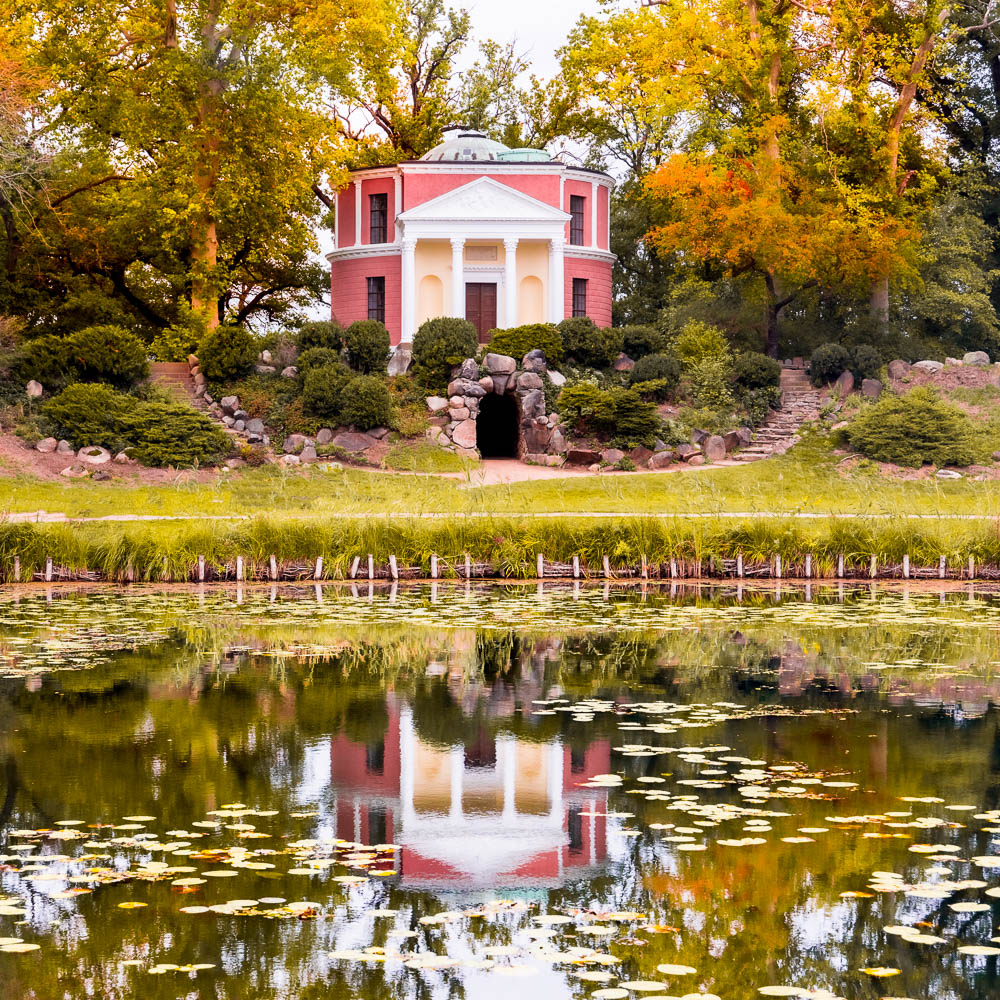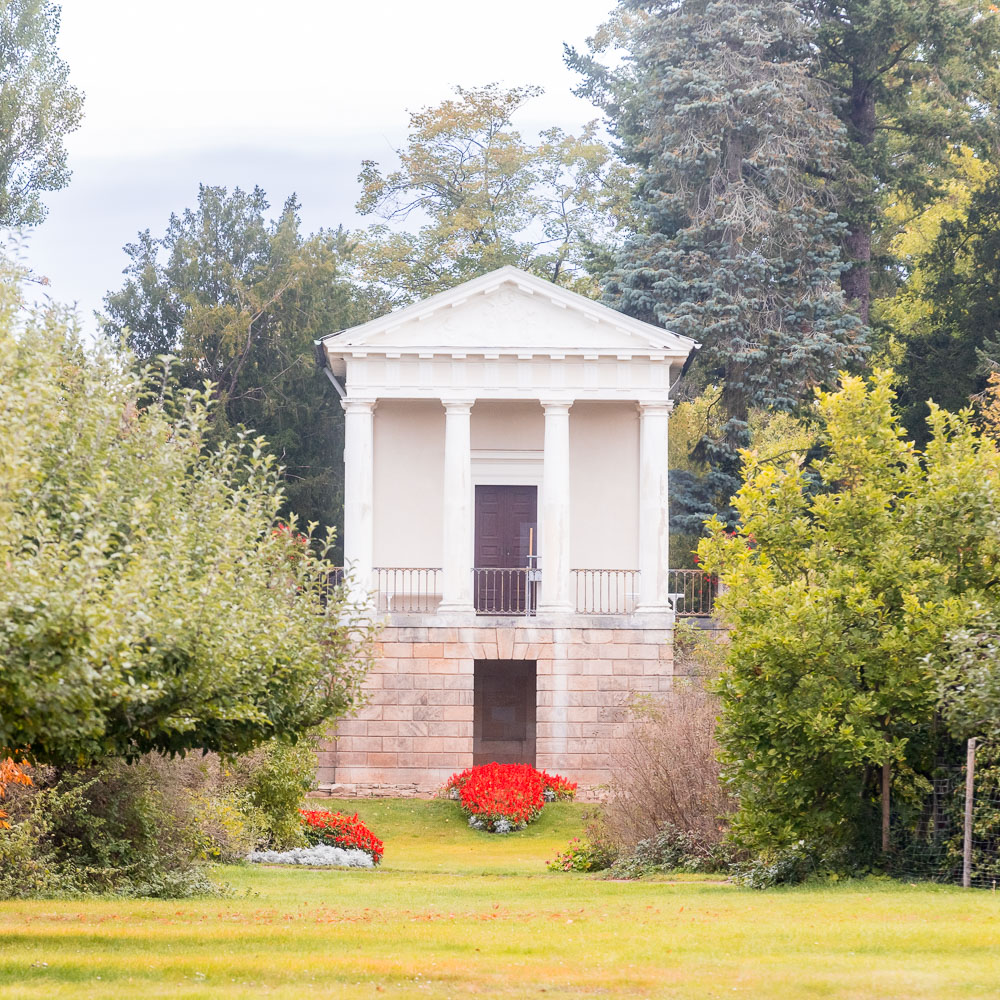 Dessau-Wörlitz Gardens – English inspiration
At the western entrance of the Wörlitz park, you can stroll in an English inspired garden.
Insel Stein (the stone island)
This unusual (and insular) stone construction highlights the Duke's passion for Italy. Indeed, there is a reproduction of Vesuvius, a Roman amphitheater, "la Bocca della Verita". There is also a small Italian style palace.
Oranienbaum
The Oranienbaum Palace was built at the end of the 17th century for the royal family of Holland. The place was under restoration when I visited it. In the park of the castle there is also a Chinese garden with a pagoda.
Photo Tips
Best times to take pictures
Season: Autumn is beautiful with the warm colors of the leaves. A bucolic atmosphere. That said, spring must be beautiful also with the flowers.
Just after sunrise or before sunset to enjoy the best lights.
Photo material to take
Objectives: no specific recommendations. A telephoto lens can be interesting.
Drone: forbidden even in the context of my report.
Spots to be photographed in the gardens
The "Wolfsbrücke" perspective
Around the lake " Grosses Walloch "