The cathedral of Saints Peter and Paul is the former cathedral of the city of Naumbourg. It dates from the 13th century, although an old cathedral was built on the same site in the 11th century.
In spite of the beauty of the place, I had bad luck during my visit of the cathedral of Naumbourg :
The weather did not work in my favor.
In addition, the eastern choir, as well as its exterior facade (the one you see first when you arrive in front of the cathedral) were under construction with scaffolding.
Finally, the bell tower of the new cathedral, from which one can have a view of the whole Naumburg Cathedral, was temporarily closed because of the coronavirus!
I wish I could have photographed this magnificent UNESCO World Heritage Site in better conditions! It will be for a next time!
Naumbourg Cathedral Choir
Naumburg Cathedral is part of the UNESCO World Heritage Site, in particular for its rood screen and its statuary, the work of the master of Naumburg. This figure, although anonymous, was very well known at that time for his works. He is said to have come from France, and traces of his work can also be found in the cathedral of Reims.
A remarkable statue is that of Ute of Naumbourg, which Walt Disney would have been inspired by the character of the wicked mother-in-law in Snow White and the Seven Dwarves. To tell the truth, I was too concentrated on taking pictures of the choir and its magnificent stained glass windows to pay enough attention to it…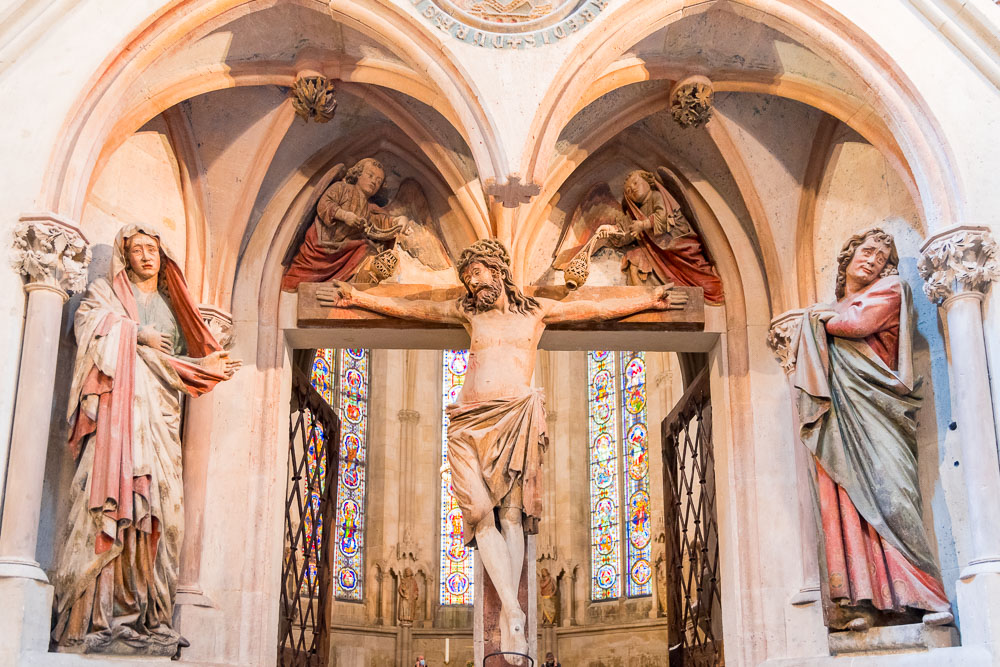 A few words about Naumbourg
Naumburg is located near Leipzig in eastern Germany. The Renaissance architecture of Naumburg is particularly well preserved. In addition, Nietzsche lived in Naumburg.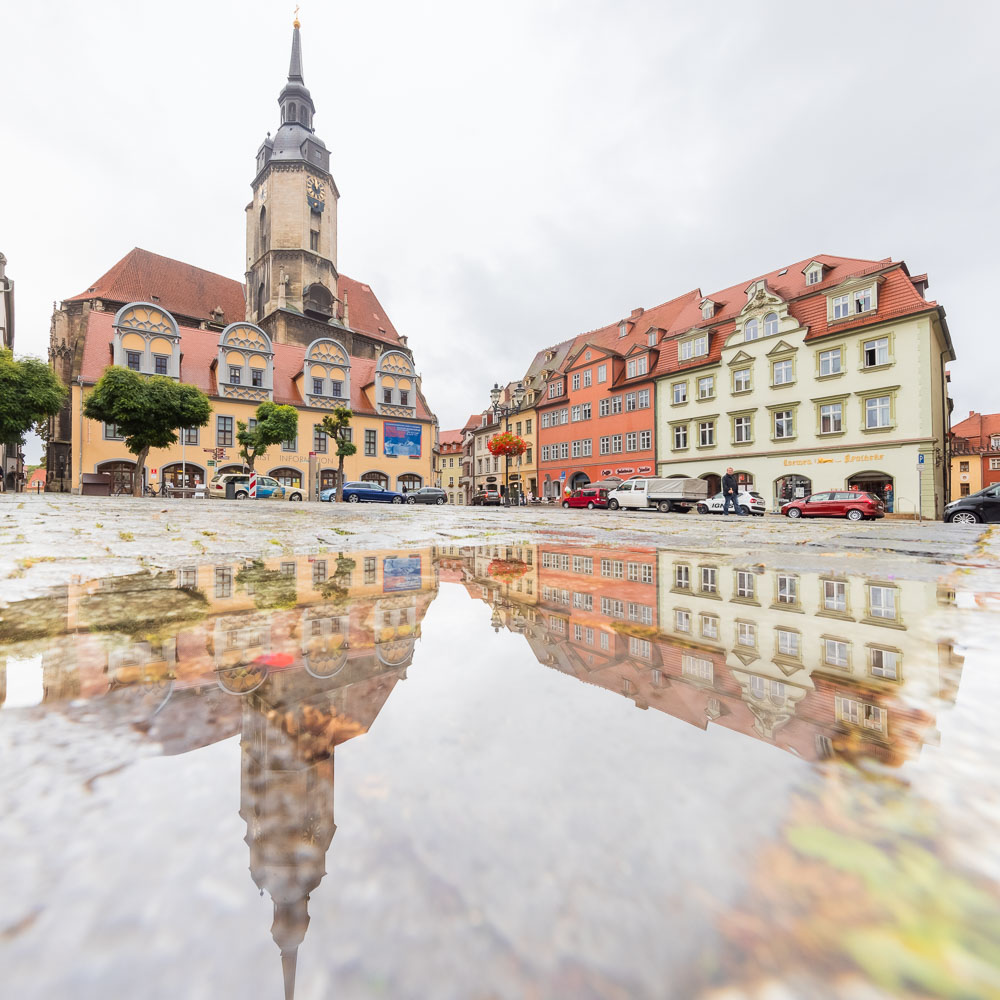 Photo Tips
Best times to take pictures
Morning: Naumburg Cathedral being a tourist site, the morning is more appropriate for photos around the cathedral.
Evening: The cathedral is illuminated and the atmosphere in the streets of Naumburg is magical.
Photo material to be taken
Objectives: Very wide angle essential because the building is huge!
Drone: I was able to use the drone but with an authorization.
Spots to be photographed in Naumbourg
The view of the cathedral from the bell tower of the new cathedral in the heart of Naumburg. I could not get there unfortunately because of the Covid-19.
The perspective when arriving in front of the cathedral with the pedestrian street in the foreground (rather in the morning or in the evening to avoid the crowd).
And if you have the authorization… A flyover of the outside of the cathedral!