The Fagus factory in Alfed was built in 1913. It became a UNESCO World Heritage Site in 2011, in particular because it is one of the first and most important buildings of modern architecture. The plant is located in the center of Germany, south of Hanover.
Today, the Fagus factory is a shoe last factory, still in operation, with 50 people working there.
For the visit of this site, I was lucky enough to be accompanied by Reinhard, an employee of the factory who has been working there for 37 years! So he was able to tell me the story of his workplace with a lot of passion!
The Fagus factory is also a witness to Europe's industrial heritage and know-how.
Outside of the plant
The tour of the factory is done quite quickly. The main facade with the clock is the best known. The one behind it is impressive because of its large windows.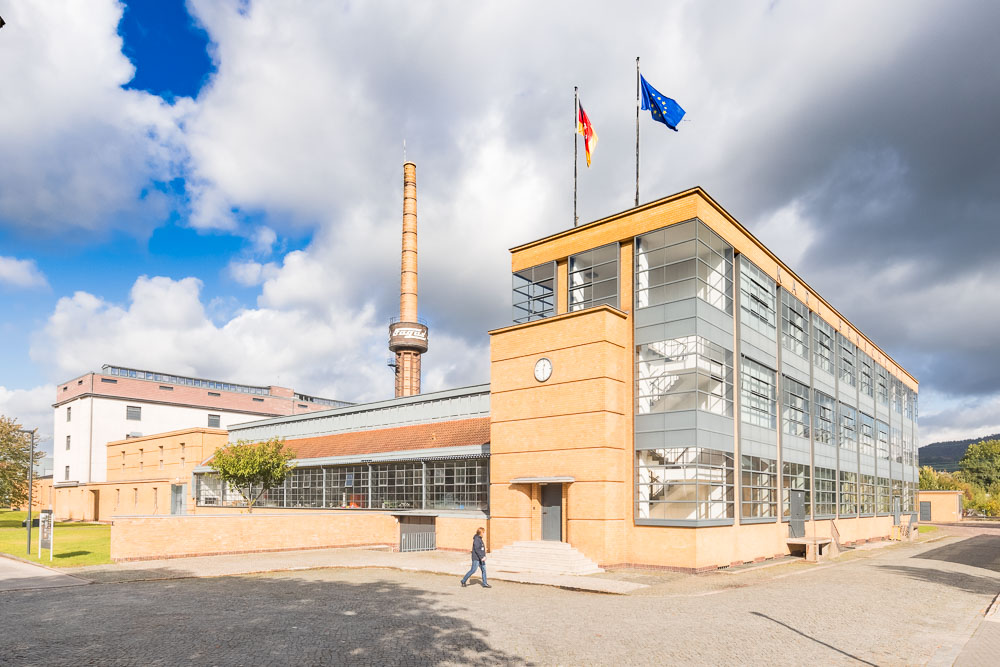 Inside the plant
The factory is still in operation. One can thus find there the workshops of manufacture of shoe lasts. In the basement, there is an impressive collection of shoe lasts arranged like wine bottles in a cellar!
Photo Tips
Best times to take pictures
Each side of the plant is lit at different times of the day
The main facade with the clock is exposed rather in the afternoon.
Photo material to be taken
Objectives: wide angle, because of the size of the building.
Spots to be photographed
The main facade with the clock
Back side with large glass canopies