Corvey Abbey or Monastery is located in the center of Germany near Höxter, south of Hanover. It was founded in 822 by Louis Le Pieux, son of Emperor Charlemagne, and the Abbot of Corbie from Picardy.
This Benedictine monastery is classified as a UNESCO World Heritage Site for its cultural and historical importance. Indeed, the abbey was the starting point for the Christianization of Northern Europe.
Photograph Corvey Abbey
The abbey consists mainly of two buildings to visit: the Basilica and the Castle, in which there is a museum.
The basilica of the abbey of Corvey
The basilica of the abbey surprises by its massive reddish facade and narrow at the same time. The altar of the basilica is also worth a visit.
The castle of the abbey of Corvey
You can visit the castle of the abbey: there is a cloister whose aspect changes according to the orientation of the sun, large baroque rooms, as well as a library.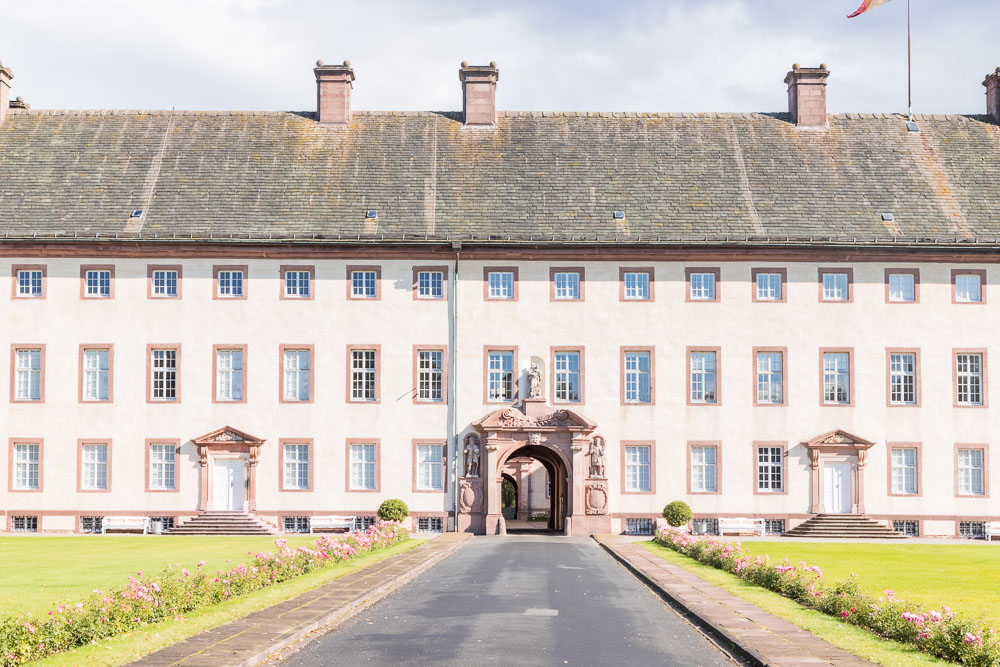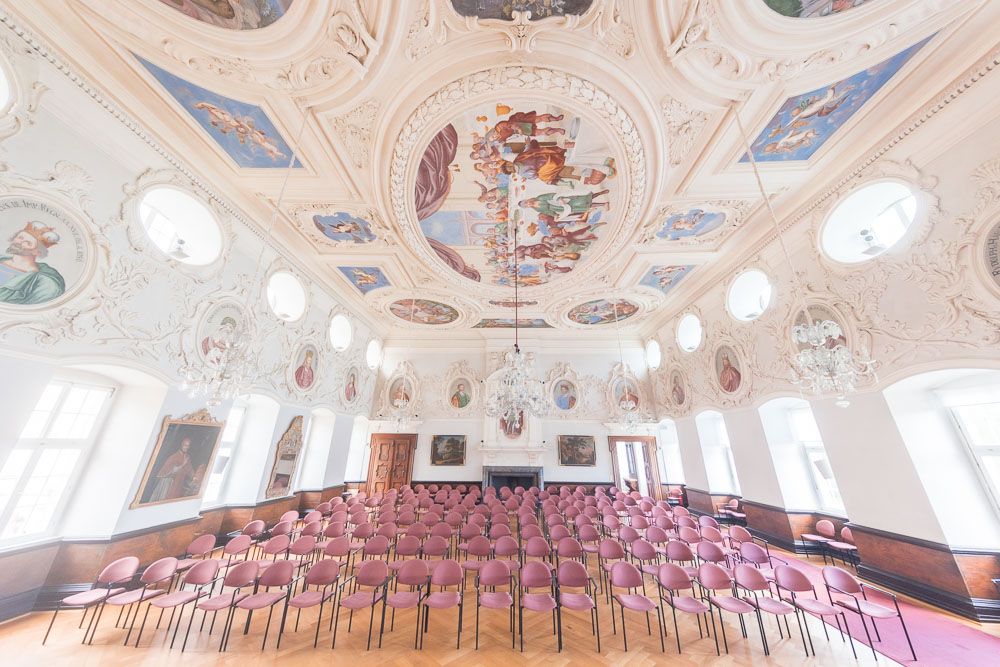 Photo Tips
Best times to take pictures
Late afternoon: the facade of the basilica is illuminated by the setting sun!
The site can be visited during its opening hours.
Photo material to be taken
Objectives: the inside of the basilica is beautiful to take with a wide angle.
Drone: I was able to use the drone but with authorization.
 Spots to be photographed at the abbey
The facade of the basilica with its green alleyway
The interior of the basilica with its altar
The cloister of the abbey
The exteriors of the castle of the abbey with its turrets and moat